Recommended Advertising Agencies
Symbue Creative - a full service creative agency. Specialist in producing ecommerce sites that deliver results. Usability and search engine optimisation are core areas that Symbue has experience in

delivering results for. Symbue Creative will produce results, costs are very competitive allowing your marketing budget to deliver more. Graham Gagan, Creative Director at Symbue Creative has more than 20 years experience in print, multimedia and online services.
Our PPC & SEO management services are second to none. Our experience includes Pay Per Click Advertising on Google (AdWords), Bing, Yahoo and Social Media sites as well as SEO services (including local

and international SEO). We believe that getting to know you and your business as closely as possible is key to your campaigns success.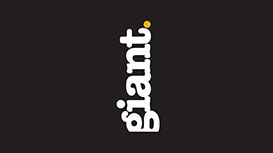 We're a design company & advertising agency in Norwich, Norfolk. We work in brand and advertising from our boutique sized studio, and together with our alter ego Social Giant create forward-thinking

ideas, campaigns and content for print, websites and social media. Our clients span the public, private and voluntary sectors, we like to work with them for the longer term, developing their organisations and services and extending their reach.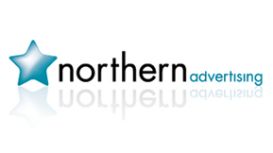 northernadvertising.co.uk
We at Northern Advertising believe that you, the customer, are the most important part of our business. We strive to ensure that you receive the best service, the best designs, the best prices and the

best results humanly possible time after time. As we are now part of the hugely successful Johnston Press Plc, we can call upon not only vast skill sets, but also the resources of one of the most successful publishing companies in the country.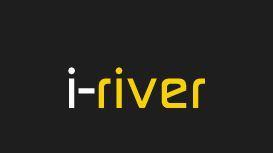 Using both data-driven rigor and creative intuition, we develop more connective, engaging, effective and integrated PPC and digital media campaigns for some of the UK's top finance and banking

organisations. The main draw back of working with larger non specialist agencies is the lack of face to face contact once the pitch presentations and sales meetings are over. Weekly contact allows us to build more responsive Paid Search campaigns and Natural Search projects.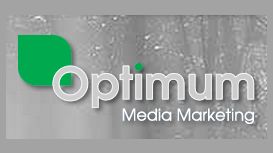 By providing a truly unique "end-to-end" project management service right across the UK, we deliver tailored support & advice for any marketing you might require - every step of the way. From initial

Insight through to production, installation & review our aim is to help you deliver the most effective communications plan possible.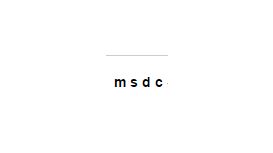 At MSDC we create brand identities, design websites, write advertising and produce beautiful graphics and have been delivering successful results for our clients since 1994. We help our clients build

successful brands, implement creative strategies that promote their products or services with a clear and distinctive voice.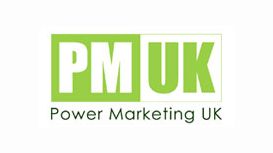 At PMUK, we work in partnership with our clients as a full-service agency to deliver effective and impactful PR and multi-channel marketing activity. We specialise in golf, cricket and outdoor leisure

marketing, blending creativity and the best journalistic practices with years of advertising and media buying experience.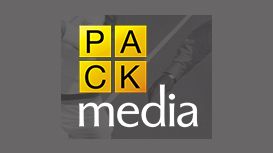 Established in 2009 with the intention to stop the closure of grass root sports clubs through education and sponsorship, PACK media have grown into a progressive and influential full service marketing

agency. When PACK media founder Diane Birch's son Liam was at rock bottom and considering taking his own life, sport changed everything. Within 6 months of joining a local Rugby Club, Liam was a star player and the happiest he had ever been.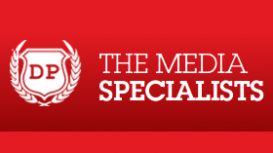 Specialising in helping companies make the smoothest possible transition from traditional advertising to digital and online media, whilst maintaining your existing core business. As leading marketers

at the forefront of the advertising industry we know exactly what it takes to increase your business as well as cutting your advertising costs at the same time.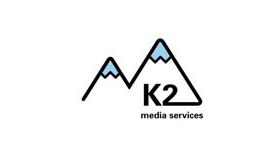 For the following services; Hinckley Bus shelter Advertising, Barwell Bus Shelter Advertising, Burbage Bus Shelter Advertising and Earl Shilton Bus Shelter Advertising please call K2 Media Services on

01455 876867. Poster & Outdoor advertising in Hinckley and the East Midlands is a popular business resource for advertising and marketing. Poster & Outdoor advertising is a leading edge tool for getting your business recognised and assisting in your business growth.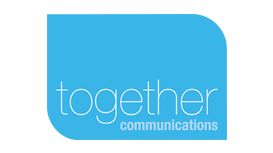 Established nearly 25 years ago, we're a creative advertising, design, marketing and communication agency, working with a wide variety of clients to gain, retain, engage and develop both their

customers and their employees. Our expertise covers a wide variety of commercial sectors, including business to business, as well as charities, social care and not-for-profit organisations, and the housing and education sectors.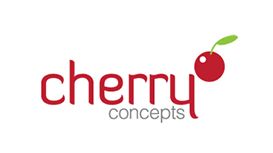 Cherry Concepts is a creative led, marketing, design and communications company providing local businesses with the very best, cost effective, print, display graphics, advertising, PR and web

services. Whether you are launching a new product, revitalising a brand, or simply trying to grow your business, Cherry Concepts can help you meet and exceed your objective in a more creative and cost effective way.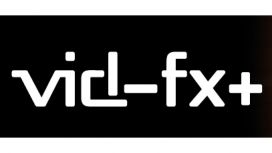 Working with some of the best creative media companies and internationally recognised and award-winning freelance artists. Vid-FX+ can still make it easier for you. Be it DVD menus, inline and motion

graphics, Titles & Credits, Video Effects, 3D-CGI, we have it covered. Vid-FX+ is not just about making stuff though - we know that help with getting your material out there can be just as challenging and doubly important!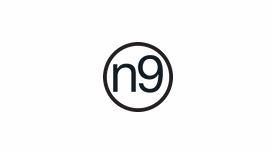 N9 Design is a creative communication agency experienced in B2B and B2C sectors. We have been operating since 2004 with a team of designers specialising in the print and digital environments. From our

Plymouth base we create logos and brands, design and code websites and make images and interaction via any means necessary for marketing and advertising your business, event or product.
---
More content leads inevitably to more competition. On an average base, a consumer will stumble upon more than five thousand ads on a daily basis, which definitely means that attention span is harder to garner and keep than ever. Alongside is the fact that organic reach on social media is continuing to decline. In such a scenario, many companies are wondering what are the best ways to make sure they are reaching to consumers. Ad campaigns and content are naturally the first things a company or business manager will consider. And they will be right to do so. However, without an in-house marketing and advertising team and no particular knowledge of marketing, the business owner will immediately consider the idea of hiring an advertising agency. However, do they pick up the phone and call the advertising agency immediately, or they are not sure what an advertising agency can actually offer in terms of services and help? For many people it will be the letter one, this is why this guide to what an advertising agency actually does may be very helpful to you.
What Does an Advertising Agency Do?
An advertising company is a business focused on creating marketing strategies, plans, and advertising campaigns for other businesses, companies, and individuals. An advertising agency uses and works with a number of marketing and promotional channels for creating effective advertising strategies intended and implemented for increasing the client's exposure, presence, and market share. An advertising agency also works in building brand awareness and increasing a company's revenue.
An advertising agency can use a number of advertising and communication channels, including television, radio, podcasts, paper and digital media for building effective advertising campaigns depending on what channels are the best for the specific advertising campaign. By doing so, the advertising agency is targeting the specific audience of the company.
An advertising agency can be divided in a few departments. For example, the creative department of an advertising agency is making sure that all marketing and advertising materials are resonating with and appealing to the targeted audience of the company. By this, the advertising agency is increasing customer engagement and maximizing the advertising results. The buying department of the advertising agency is responsible for analysing what media channels are the most suitable for delivering specific ads and promotional materials. A customer relations department of an advertising agency is responsible for maintaining and monitoring clients relations and communications.
An advertising agency can come in a different size. An advertising agency can be either a small one with not many departments or a bigger one with all departments. An advertising agency can also be home-based business or also a part of branches with offices in many cities around the country or the world.
What Are the Tasks of an Advertising Agency?
• Creating – Usually, a responsibility of the creative team of an advertising agency, some of the tasks and duties include the creation of graphics, videos, banners, concepts, copywriting and other advertising materials. A creative team of an advertising agency will show a high level of creativity in the creation of many different materials under the umbrella of one marketing campaign for a company.
• Planning – Planning is usually a responsibility of the buyers team of an advertising agency and includes duties such as researching the most suitable communication and marketing channels, understanding the audience characteristics of different media channels, collecting other sorts of crucial data and information for determining which media channels will work for a particular campaign or not.
• Buying – It is a process, part of the job of an advertising agency, that includes the acquiring of media space and time for displaying the advertisements. Pretty much, what buying means is the process when the advertising agency is buying advertising space. It can also happen through an automated platform and buying often involves negotiation that is performed by the advertising agency.
How Does an Advertising Agency Work?
An advertising agency will work together with clients for the creation of advertising campaigns that satisfy the needs, requirements, and desires of the client, but also their clients and customers. All departments and teams of an advertising agency work together for building a concept for an advertising campaign and making sure this message is delivered through the right channels in an effective way and it reaches the right audience. When you start working with an advertising agency, the first stage after you sharing and explaining more about your requirements and needs is the advertising agency coming back to you with a proposal. Based on that proposal you can decide whether you want to work with this advertising agency or not. Once you select an advertising agency, the advertising agency will begin gathering as much information from you, your products, markets, audiences, as possible. Based on that information, the creative team of the advertising agency is starting with the creative process. This process may take a while until both the creative team and the client are satisfied with the advertising campaign and the concept. Finally, the final product is distributed by other responsible teams of the advertising agency.
Different Departments of an Advertising Agency
An advertising agency will have different departments that work on different aspects of the process.
• Media – Can be divided in two sub-departments – planning and buying. Media planning includes the process of choosing the right communication channels for the campaign, while media buying refers to the purchase of the right advertising space and time.
• Creative – As already explained above, the creative department of an advertising agency is responsible for creating and designing content and concepts for all advertising campaigns.
• Admin and HR – The department of an advertising agency that handles employee's paperwork and sometimes run some ad hoc tasks too.
• Client Administration – Usually a department part of a big advertising agency. Usually handles all communications with clients.
An Advertising Agency – Is It Expensive?
Every advertising agency will have its own way to charge clients. An advertising agency can work with a commission, charge service fees, or work with combined structures. All the possible fees or pricing structures an advertising agency can work with include: retainers, full time equivalents, project fees, fixed fees, media commissions, production mark-ups, licensing, percent of sales bonuses, pay for performance, value pricing.
What does an advertising agency do?
What are the tasks of an advertising agency?
How does an advertising agency work?
Different departments of an advertising agency
An advertising agency – is it expensive?