Recommended Advertising Agencies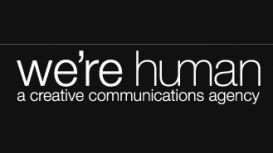 Being in the communications industry for more than thirty years has taught us the value of not only listening closely to clients, but also thoroughly understanding their product and market before

attempting to communicate a message to their customers.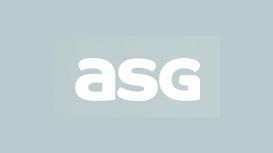 Strategically and creatively, we know how to reach your audience - and how to talk to them. Whether that's softly or not, we'll make the most of what you have to say. Over two decades we've built up

solid contacts on and offline - ensuring you make the right impression in all the right places.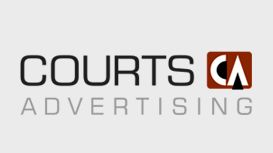 Established in 1991 Courts Advertising Limited has developed an enviable reputation for excellence. As the market leader in insolvency, licensing and parliamentary advertising we are able to offer a

comprehensive service. With over 50 years experience in all aspects of statutory advertising Courts Advertising Limited has built its business around the needs of our customers.
Headed by two Tom's - Tom Dent and Tom Denton - our team of creatives have been delivering eye-catching and engaging campaigns for traditional and digital media since the doors opened in 2006. With a

list of impressive clients we have built up a wide range of expertise across many different sectors - from selling burgers to saving lives.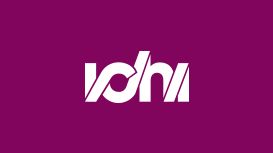 Established in 2009 by Founder and CEO Liz Corless, the agency has grown rapidly since its inception, now calling both London and Los Angeles home. With a hand-picked team that's big in talent and

small in egos, ichi prides itself on being an company with entertainment in its blood and digital at its heart, driven by a desire to create work that works.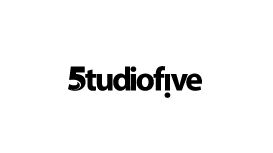 The business was founded in 2014 by freelance designer, Daniel Cobb, MDes. Since then he has collaborated with other designers and organisations to deliver a superb design service. Our varied list of

clients, from start-ups to international organisations has given us a unique opportunity to work on many different projects. This means we can deliver work in a wide spectrum of formats which is suited to you, your business and your objectives.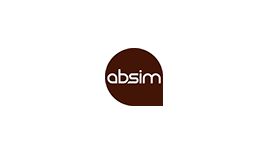 ABSIM is an experienced design agency with working practices gained over decades in the industry. Our priority is to help you present your products or services to their very best - attracting new

clients and increasing existing business - and importantly, working within your budget. We are sure you'll be impressed by our creativity and ability.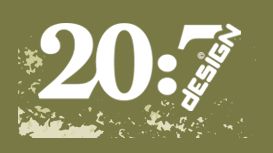 20:7 Design is a freelance graphic design practice based near Exeter, undertaking design projects from all over the UK and overseas. Please browse examples of our work, and don't hesitate to contact

us for a free quote, or to discuss your design requirements. Although 20:7 Design specialises in print-based work, websites can be provided as part of an overall design package comprising of printed material and website.
Welcome to omega3design, we are a graphic, print and web design agency based in cheltenham, gloucestershire. Offering a range of services from design to consultancy/freelance. Founded in March 2007 by

Richard Kean, omega3design offers clients a multifunctional design, advertising and marketing agency. Online and offline our aim is to provide a high quality service enabling your business to excel.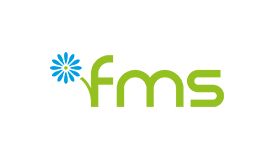 As a high calibre team of marketing professionals we provide a personal, client-focused and results driven service. We work with hand-picked, experienced, and accomplished experts, who help us provide

a fast and efficient service that is free from bureaucracy and delivers results. Our focus is on delivering highly effective, high quality marketing with a passion and soul that reflects our clients and their customers, that's tailored to their needs, and that gives them a competitive edge.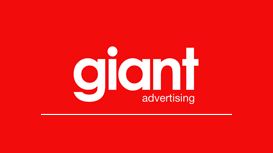 We are an outdoor media provider. Supplying mobile and digital billboards, static poster sites, washrooom media and Ambient media to media buyers, agencies and businesses. Our diverse range of media

opportunities can get your business moving. In addition to traditional and mobile media Giant advertising can implement 'in-the- field' promotions and supply promotional staff.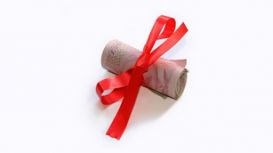 Every penny counts with advertising and internet marketing, most internet advertising consultants, companies or agents will want to drain you of your money before letting you in on the real internet

advertising and internet marketing secrets. At not normal mEdia we understand exactly how to get our clients to where they need to be in the search engines and online directories. We specialise in affordable SEO or Search Engine Optimisation.
Would you like to increase the visibility of your company? Would you like some great creative and compelling marketing material? Could you work with skillful designers who can create and produce

powerful, brand building messages without breaking the bank? PRH Design is based in Gloucestershire. Set up by Paul Holden, a graphic designer and creative director with over twenty years' experience gained in graphic design studios and advertising agencies both in the UK and in Asia.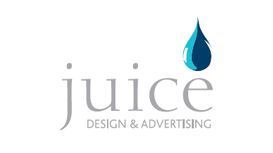 As a full service agency, we cover the entire spectrum; from graphic design to media buying, print and production, website development & marketing strategy. Our graphic design services encompass

everything from corporate/brand identity creation to advertisement, brochure and exhibition material production, signage & vehicle livery, point of sale, corporate stationery & more.
alexander-advertising.co.uk
Alexander Advertising is situated approximately 10 miles south of Oxford in the picturesque riverside market town of Wallingford, Oxfordshire. Established in 1968, by the now retired Byron Alexander,

Alexander Advertising International Limited is the oldest independent agency operating in the UK, the baton of stewardship was passed on to James Alexander in 2007 and the company is emerging healthily from its' fourth recession experience.
---
More content leads inevitably to more competition. On an average base, a consumer will stumble upon more than five thousand ads on a daily basis, which definitely means that attention span is harder to garner and keep than ever. Alongside is the fact that organic reach on social media is continuing to decline. In such a scenario, many companies are wondering what are the best ways to make sure they are reaching to consumers. Ad campaigns and content are naturally the first things a company or business manager will consider. And they will be right to do so. However, without an in-house marketing and advertising team and no particular knowledge of marketing, the business owner will immediately consider the idea of hiring an advertising agency. However, do they pick up the phone and call the advertising agency immediately, or they are not sure what an advertising agency can actually offer in terms of services and help? For many people it will be the letter one, this is why this guide to what an advertising agency actually does may be very helpful to you.
What Does an Advertising Agency Do?
An advertising company is a business focused on creating marketing strategies, plans, and advertising campaigns for other businesses, companies, and individuals. An advertising agency uses and works with a number of marketing and promotional channels for creating effective advertising strategies intended and implemented for increasing the client's exposure, presence, and market share. An advertising agency also works in building brand awareness and increasing a company's revenue.
An advertising agency can use a number of advertising and communication channels, including television, radio, podcasts, paper and digital media for building effective advertising campaigns depending on what channels are the best for the specific advertising campaign. By doing so, the advertising agency is targeting the specific audience of the company.
An advertising agency can be divided in a few departments. For example, the creative department of an advertising agency is making sure that all marketing and advertising materials are resonating with and appealing to the targeted audience of the company. By this, the advertising agency is increasing customer engagement and maximizing the advertising results. The buying department of the advertising agency is responsible for analysing what media channels are the most suitable for delivering specific ads and promotional materials. A customer relations department of an advertising agency is responsible for maintaining and monitoring clients relations and communications.
An advertising agency can come in a different size. An advertising agency can be either a small one with not many departments or a bigger one with all departments. An advertising agency can also be home-based business or also a part of branches with offices in many cities around the country or the world.
What Are the Tasks of an Advertising Agency?
• Creating – Usually, a responsibility of the creative team of an advertising agency, some of the tasks and duties include the creation of graphics, videos, banners, concepts, copywriting and other advertising materials. A creative team of an advertising agency will show a high level of creativity in the creation of many different materials under the umbrella of one marketing campaign for a company.
• Planning – Planning is usually a responsibility of the buyers team of an advertising agency and includes duties such as researching the most suitable communication and marketing channels, understanding the audience characteristics of different media channels, collecting other sorts of crucial data and information for determining which media channels will work for a particular campaign or not.
• Buying – It is a process, part of the job of an advertising agency, that includes the acquiring of media space and time for displaying the advertisements. Pretty much, what buying means is the process when the advertising agency is buying advertising space. It can also happen through an automated platform and buying often involves negotiation that is performed by the advertising agency.
How Does an Advertising Agency Work?
An advertising agency will work together with clients for the creation of advertising campaigns that satisfy the needs, requirements, and desires of the client, but also their clients and customers. All departments and teams of an advertising agency work together for building a concept for an advertising campaign and making sure this message is delivered through the right channels in an effective way and it reaches the right audience. When you start working with an advertising agency, the first stage after you sharing and explaining more about your requirements and needs is the advertising agency coming back to you with a proposal. Based on that proposal you can decide whether you want to work with this advertising agency or not. Once you select an advertising agency, the advertising agency will begin gathering as much information from you, your products, markets, audiences, as possible. Based on that information, the creative team of the advertising agency is starting with the creative process. This process may take a while until both the creative team and the client are satisfied with the advertising campaign and the concept. Finally, the final product is distributed by other responsible teams of the advertising agency.
Different Departments of an Advertising Agency
An advertising agency will have different departments that work on different aspects of the process.
• Media – Can be divided in two sub-departments – planning and buying. Media planning includes the process of choosing the right communication channels for the campaign, while media buying refers to the purchase of the right advertising space and time.
• Creative – As already explained above, the creative department of an advertising agency is responsible for creating and designing content and concepts for all advertising campaigns.
• Admin and HR – The department of an advertising agency that handles employee's paperwork and sometimes run some ad hoc tasks too.
• Client Administration – Usually a department part of a big advertising agency. Usually handles all communications with clients.
An Advertising Agency – Is It Expensive?
Every advertising agency will have its own way to charge clients. An advertising agency can work with a commission, charge service fees, or work with combined structures. All the possible fees or pricing structures an advertising agency can work with include: retainers, full time equivalents, project fees, fixed fees, media commissions, production mark-ups, licensing, percent of sales bonuses, pay for performance, value pricing.
What does an advertising agency do?
What are the tasks of an advertising agency?
How does an advertising agency work?
Different departments of an advertising agency
An advertising agency – is it expensive?