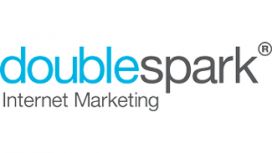 With combined marketing experience spanning more than 50 years, at Doublespark we know how to deliver results. All our recommendations and work are designed to ensure our clients meet their specific goals, as determined in conjunction with our team at the start of the project. Our priority is to quickly and efficiently understand how your business works, using this knowledge to generate results that make a difference and help your business grow.
Doublespark was formed in the summer of 2005. Since then we have worked with a wide variety of clients, and many are still with us today. Using our extensive combined experience of digital marketing, we aim to work closely with you to establish and achieve identifiable goals. We're driven to help you get the results you need to grow your business in a positive way.
We offer all our client's peace of mind with a no-contract policy. We've found that this relationship of trust really works, with many of our clients staying with us for years. Of course, it helps that we deliver good results, but we also recognise what the flexibility of not being tied to a long-term SEO or marketing contract can offer. All that we ask is that invoices are paid monthly in advance and thereafter by standing order. However, you can cancel at any time without notice or penalty.
Services
Our consultancy service gives you access to top SEO and Internet Marketing experts who can advise and inform about the best way to increase your site's visibility. If you've already got SEO in place or feel like you could do with some outside help, our team can provide hands-on assistance as and when you need it. Flexible, friendly and effective SEO consultancy with genuine results. We can answer any questions you might have, solve problems or simply cast a fresh pair of eyes over your existing plan.
We go above and beyond the ordinary SEO services. We know that no two clients are the same. That's why we tailor our SEO services to you and your needs. We use a huge range of data and knowledge to enhance the user experience and boost the conversion rates on your site.
As well as all the usual SEO methodology, we create shareable and PR-friendly campaigns to roll out across social media, generating links and exposure that increases authority and brings traffic back to your site. All our work is backed up by cold hard numbers so there's no guesswork involved. And we adhere to the Google Webmaster Guidelines so you can be sure that your investment in SEO will bring in results.
Products

Doublespark provide the full range of digital marketing services and Google Analytical solutions.
Reviews and Ratings
We do not have any reviews about Doublespark Internet Marketing available right now.