Recommended Advertising Agencies
Search Creative is a specialist online marketing agency based in Runcorn, Cheshire. We have over 20 years' experience of designing and implementing online marketing strategies to provide our clients

with the maximum ROI.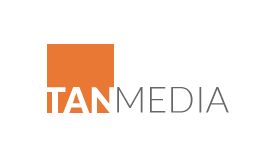 As experts in the digital marketing industry, you're likely to have an in-depth knowledge of SEO, so we won't lecture you about the benefits of content-distribution and how effective they can be as an

SEO Tool. We have already distributed articles for Blue-Chip companies, FTSE 100 companies, FMCG brands, retail brands, SME's and many more!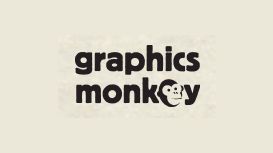 At Graphics Monkey we create graphic design that stands out from the crowd and gets you noticed, but above all benefits your business. From designing a new brand identity, to creating a website from

scratch, a high-impact brochure, glossy press or poster advertising or just a simple business card, we can take your graphic design brief from concept to completion, with a playful, creative twist and all within your budget.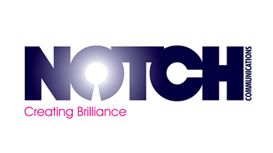 notchcommunications.co.uk
An agency that's not frightened to challenge convention or to innovate - but is always flexible enough to listen. An agency that offers expert brand strategy and planning, fresh creative thinking,

access to the very best talent and a reputation for powerful online and offline solutions. An agency that fully understands the importance of ROI and has the clout to ensure your hard-fought marketing budget works that much harder.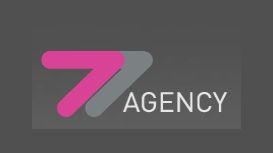 77Agency was founded in 2003 in London. Now 77Agency is made up of more than 100 people of 15 nationalities with offices in Milan, Riga, Amsterdam, Madrid, New York and Sydney. Our objective is to

provide our clients with marketing solutions that help them to achieve their goals through the use of the latest digital channels, measuring the results and minimizing the investment risk. 77Agency is specialized in the provision of marketing solutions around Google, Facebook, Mobile and Akamai.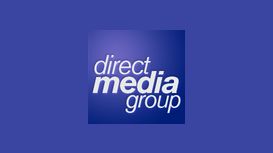 We have access to the most up to date figures on demographics, readerships, listeners and viewers for different media and different areas so we know who's viewing what and where to find the right

people for your product or service. As an accredited media buyer, we are also able to get the best rates for your campaign and we work hard to ensure that you get the best positioning for your message to maximise the impact when it appears.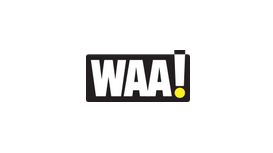 In tough climates, growing year-on-year sales gets harder-but that doesn't mean marketers get less ambitious. That's fine by us. We've bucked the national trend in retail and leisure

performance with innovative battle plans that help our clients to out-think rather than out-spend.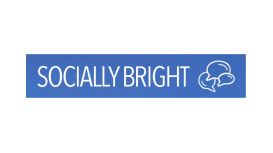 We work with a wide range of advertising agencies and brands to help bring their digital dreams to life. As a dedicated, specialist and flexible part of your team we offer strategy, creative and

production across all native and web technologies. We develop mobile, web and social apps that work on every last browser and device you can think of.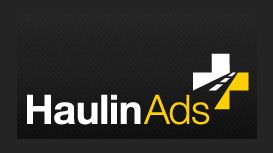 Truck advertising offers a high impact way of reaching the millions of people who regularly travel on our motorways and "A" roads. With the ability for campaigns to be targeted on a national, regional

or bespoke basis, truck advertising offers brands the opportunity to engage with an audience, in an otherwise advertising-free environment. If you have ever been on a motorway you will know truck advertising is hard to miss.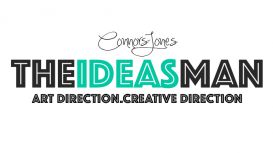 I use 'creativity' to tell a story, be it evocative, factual, dramatic or amusing. We don't believe in designing for design sake or selling bad ideas which look nice. I'm an intergrated art director,

so my ideas are always focused on the best possible channel to market, this means I produce you a piece of communication which has real cut through.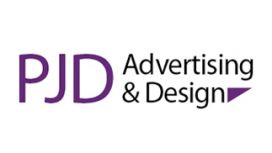 Our years of experience in advertising and marketing for both small and large businesses has given us the edge when it comes to helping our clients achieve their objectives. We pride ourselves on

being able to get results whatever the market conditions.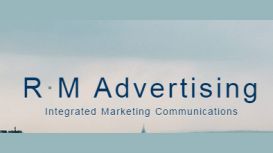 From strategy to execution, we deliver creative and cost-effective brand communications that connect with your target audiences across multiple channels and markets. Advertising in boating and

lifestyle magazines, national press, outdoor and online for luxury crewed yacht charter from The Moorings, part of TUI Travel, one of the world's leading leisure travel groups.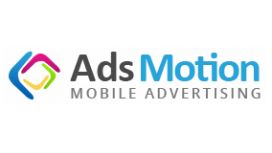 We are an innovative Glasgow based business that specialises in Mobile Advertising across the whole of the Central Belt. We provide Ad Services to companies and organisations of every size in every

sector, and we are able to tailor Advertising Campaigns to your specific requirements. We provide a wide variety of Advertising Tools to support or lead your Advertising Campaign, which includes everything from Ad Vans and Ad Trikes to Street Walker Advertisers and Ad Balloons.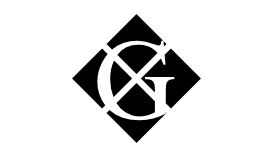 So pick your media, send us your advert and advertise with us, and let our sister organisation, yes! FREE, distribute hundreds of mobile, highly visible messages on your behalf. We're all very

excited, here at Goliath Advertising, to officially unveil our new product - trolley coins/tokens, for use in supermarket trolleys, lockers etc. The advert is placed onto one side of a nice, high-quality keyring and the token is held in place, by a magnet, in a recess on the other side.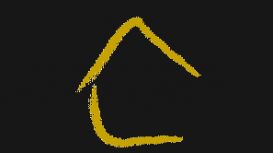 Yellow House Communications Ltd is an established public relations agency that works across all pr disciplines. We combine traditional pr communications with online public relations, social media,

consumer pr, trade press and digital advertising, to provide a joined up approach to creating interest and awareness, enhancing brand reputation, maximising online presence and supporting sales.
---
More content leads inevitably to more competition. On an average base, a consumer will stumble upon more than five thousand ads on a daily basis, which definitely means that attention span is harder to garner and keep than ever. Alongside is the fact that organic reach on social media is continuing to decline. In such a scenario, many companies are wondering what are the best ways to make sure they are reaching to consumers. Ad campaigns and content are naturally the first things a company or business manager will consider. And they will be right to do so. However, without an in-house marketing and advertising team and no particular knowledge of marketing, the business owner will immediately consider the idea of hiring an advertising agency. However, do they pick up the phone and call the advertising agency immediately, or they are not sure what an advertising agency can actually offer in terms of services and help? For many people it will be the letter one, this is why this guide to what an advertising agency actually does may be very helpful to you.
What Does an Advertising Agency Do?
An advertising company is a business focused on creating marketing strategies, plans, and advertising campaigns for other businesses, companies, and individuals. An advertising agency uses and works with a number of marketing and promotional channels for creating effective advertising strategies intended and implemented for increasing the client's exposure, presence, and market share. An advertising agency also works in building brand awareness and increasing a company's revenue.
An advertising agency can use a number of advertising and communication channels, including television, radio, podcasts, paper and digital media for building effective advertising campaigns depending on what channels are the best for the specific advertising campaign. By doing so, the advertising agency is targeting the specific audience of the company.
An advertising agency can be divided in a few departments. For example, the creative department of an advertising agency is making sure that all marketing and advertising materials are resonating with and appealing to the targeted audience of the company. By this, the advertising agency is increasing customer engagement and maximizing the advertising results. The buying department of the advertising agency is responsible for analysing what media channels are the most suitable for delivering specific ads and promotional materials. A customer relations department of an advertising agency is responsible for maintaining and monitoring clients relations and communications.
An advertising agency can come in a different size. An advertising agency can be either a small one with not many departments or a bigger one with all departments. An advertising agency can also be home-based business or also a part of branches with offices in many cities around the country or the world.
What Are the Tasks of an Advertising Agency?
• Creating – Usually, a responsibility of the creative team of an advertising agency, some of the tasks and duties include the creation of graphics, videos, banners, concepts, copywriting and other advertising materials. A creative team of an advertising agency will show a high level of creativity in the creation of many different materials under the umbrella of one marketing campaign for a company.
• Planning – Planning is usually a responsibility of the buyers team of an advertising agency and includes duties such as researching the most suitable communication and marketing channels, understanding the audience characteristics of different media channels, collecting other sorts of crucial data and information for determining which media channels will work for a particular campaign or not.
• Buying – It is a process, part of the job of an advertising agency, that includes the acquiring of media space and time for displaying the advertisements. Pretty much, what buying means is the process when the advertising agency is buying advertising space. It can also happen through an automated platform and buying often involves negotiation that is performed by the advertising agency.
How Does an Advertising Agency Work?
An advertising agency will work together with clients for the creation of advertising campaigns that satisfy the needs, requirements, and desires of the client, but also their clients and customers. All departments and teams of an advertising agency work together for building a concept for an advertising campaign and making sure this message is delivered through the right channels in an effective way and it reaches the right audience. When you start working with an advertising agency, the first stage after you sharing and explaining more about your requirements and needs is the advertising agency coming back to you with a proposal. Based on that proposal you can decide whether you want to work with this advertising agency or not. Once you select an advertising agency, the advertising agency will begin gathering as much information from you, your products, markets, audiences, as possible. Based on that information, the creative team of the advertising agency is starting with the creative process. This process may take a while until both the creative team and the client are satisfied with the advertising campaign and the concept. Finally, the final product is distributed by other responsible teams of the advertising agency.
Different Departments of an Advertising Agency
An advertising agency will have different departments that work on different aspects of the process.
• Media – Can be divided in two sub-departments – planning and buying. Media planning includes the process of choosing the right communication channels for the campaign, while media buying refers to the purchase of the right advertising space and time.
• Creative – As already explained above, the creative department of an advertising agency is responsible for creating and designing content and concepts for all advertising campaigns.
• Admin and HR – The department of an advertising agency that handles employee's paperwork and sometimes run some ad hoc tasks too.
• Client Administration – Usually a department part of a big advertising agency. Usually handles all communications with clients.
An Advertising Agency – Is It Expensive?
Every advertising agency will have its own way to charge clients. An advertising agency can work with a commission, charge service fees, or work with combined structures. All the possible fees or pricing structures an advertising agency can work with include: retainers, full time equivalents, project fees, fixed fees, media commissions, production mark-ups, licensing, percent of sales bonuses, pay for performance, value pricing.
What does an advertising agency do?
What are the tasks of an advertising agency?
How does an advertising agency work?
Different departments of an advertising agency
An advertising agency – is it expensive?