Recommended Advertising Agencies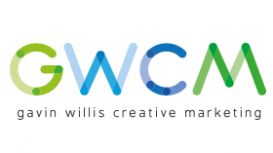 Find out why our advertising and promotional ideas encouraged 55,000 British farmers to use a free service they never knew existed. Gavin Willis Creative Marketing designed and developed the original

logo and brand identity for the new British Business Bank. Marketing designed and developed the original logo and brand identity for the new British Business Bank.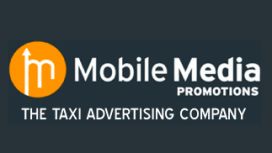 Mobile Media Promotion Ltd. (MMP) was established in 1997 as a specialist company dedicated to providing advertising solutions utilising London taxicabs. Since its inception MMP has grown its

operational fleet to in excess of 2400 retained Taxis, ensuring that the company is equipped to manage any size campaign in most Major City conurbations. The company operates from its headquarters in London with a number of operational centres throughout the UK based around our fleet operations.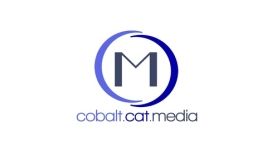 Search Engine Advertising is often referred to as "pay-per-click" and can be a great way to get exposure and traffic to your website fast! Cobalt Cat Media are proud to be a Google Adwords Certified

Partner and have extensive experience in working with clients of all sizes, to ensure that your campaign delivers optimum results for your budget & business. Cobalt Cat Media are proud to be a Google AdWords Certified Partner, and have extensive experience working with clients of all sizes.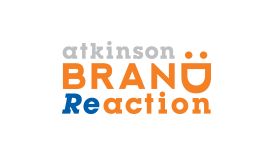 Bringing together strategy, creativity and communication channels for maximum exposure and awareness. Our brand campaigns and content engage, involve, educate and entertain. By staying in tune with

the audience and by staying ahead of the crowd we get the reactions that lead to brand success.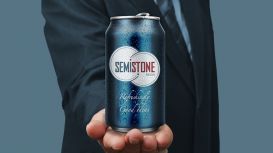 SemiStone Media has the experience and capability to deliver creative, cutting edge solutions that invariably exceed the expectations of our clients. We are driven by originality, high standards, and

a very real passion for pushing the boundaries. This includes using 'old school' techniques, utilising rare and unusual technical equipment owned by SemiStone, as well as making the most of the latest digital tools for graphic design, web design, and audio production.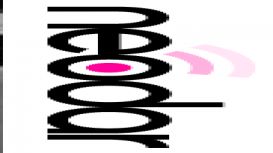 We enjoy working closely with our clients to achieve their goals, be it a simple brochure, a new corporate identity or a re-vamp of their web presence. Our experience is drawn from over 15 years

within the design industry, covering areas such as packaging, annual reports, POS, advertising, web design and direct mail pieces.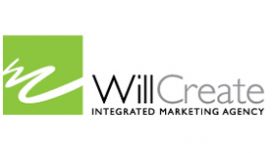 WillCreate is a multi-media advertising agency. Whether you need an ad to go your local paper, a new website or a PPC campaign, WillCreate can advise and implement a marketing plan for you. Our

approach is simple: we provide a jargon free service where we will offer expert advice on the best approach for your budget. When you're completely happy with our proposal we will implement our recommendations from start to finish.
publicislifebrandsresolute.com
Our guerrilla marketing efforts for The Passage were nominated for a Campaign BIG award, making us the first healthcare agency to be recognised by the advertising industry's go-to magazine. Within the

realms of advertising there are success stories, there are big names, and there is industry royalty. The latter term applies to the legendary Tony Kaye, who gave a D&AD lecture that we attended.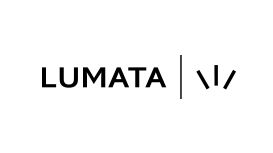 Our love affair with mobile began over a decade ago as part of the Buongiorno family, monetising content and pioneering many of the mobile marketing mechanics used in the industry today. In 2011,

backed by Francisco Partners, a technology focused private equity fund, we embarked on a new, ambitious path as Lumata. 250+ marketers and technologists on a mission to dream, design, and deliver the next generation of marketing solutions with real-time data as the heartbeat.
Vickers Creative is the trading name of Lee Vickers, a graphic design professional based in Glasgow. Vickers Creative serves Glasgow, Scotland's Central Belt and other cities including Stirling,

Edinburgh, Kilmarnock, Cumbernauld, Livingston, Dundee, Inverness and Dumfries. Vickers Creative offers a refreshingly personal and committed design and print service. Get your business looking sharp in a fast and cost-effective way. Site designed, developed and maintained by Vickers Creative © 2015.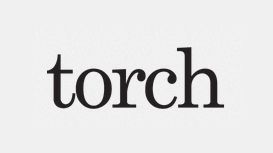 Torch is at the forefront of digitally-led, integrated communications within the Foodservice, Hospitality and Leisure markets. Trusted for over a decade by SME's and Global Superbrands alike, we focus

on exceeding expectations and creating mutual success.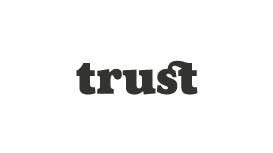 Your brand is your lifeblood as a business. When your brand communicates with your employees in the right way, they'll be more engaged, committed and provide a better service. And when it communicates

with your customers in the right way, they'll be more engaged, committed and spend more with you. So the benefit of good branding, should always be good profit. We'll help build your brand in a way that's right for you.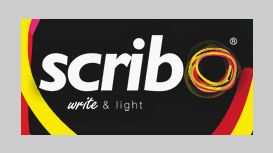 For quality marketing products that help your brand get noticed, more businesses are choosing Scribo Display for all of their interactive digital display and marketing tools. We offer one of the most

comprehensive lines of retail and advertising media solutions available as well as a complete range of portable and trade exhibition displays designed to meet your needs and the needs of your business.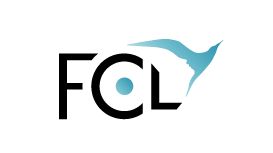 Our branding experts want to understand you and your company. Our creatives exude ideas whilst paying minute attention to detail. Our digital teams are experts on usability and functionality. Our

researchers make sure that all of our work is risk-managed at every possible stage and our support and internet marketing teams monitor results and make improvements.
How can we help? Many of our clients have been with us for over eight years. Most of our clients came to us with a specific need for one of our services and then used other services as our

relationship progressed. Eight years ago our time was mainly spent with press and poster advertising but today as communication needs change we spend most of our time designing and developing websites and making sure they get seen on the front pages of Google and other search engines.
---
More content leads inevitably to more competition. On an average base, a consumer will stumble upon more than five thousand ads on a daily basis, which definitely means that attention span is harder to garner and keep than ever. Alongside is the fact that organic reach on social media is continuing to decline. In such a scenario, many companies are wondering what are the best ways to make sure they are reaching to consumers. Ad campaigns and content are naturally the first things a company or business manager will consider. And they will be right to do so. However, without an in-house marketing and advertising team and no particular knowledge of marketing, the business owner will immediately consider the idea of hiring an advertising agency. However, do they pick up the phone and call the advertising agency immediately, or they are not sure what an advertising agency can actually offer in terms of services and help? For many people it will be the letter one, this is why this guide to what an advertising agency actually does may be very helpful to you.
What Does an Advertising Agency Do?
An advertising company is a business focused on creating marketing strategies, plans, and advertising campaigns for other businesses, companies, and individuals. An advertising agency uses and works with a number of marketing and promotional channels for creating effective advertising strategies intended and implemented for increasing the client's exposure, presence, and market share. An advertising agency also works in building brand awareness and increasing a company's revenue.
An advertising agency can use a number of advertising and communication channels, including television, radio, podcasts, paper and digital media for building effective advertising campaigns depending on what channels are the best for the specific advertising campaign. By doing so, the advertising agency is targeting the specific audience of the company.
An advertising agency can be divided in a few departments. For example, the creative department of an advertising agency is making sure that all marketing and advertising materials are resonating with and appealing to the targeted audience of the company. By this, the advertising agency is increasing customer engagement and maximizing the advertising results. The buying department of the advertising agency is responsible for analysing what media channels are the most suitable for delivering specific ads and promotional materials. A customer relations department of an advertising agency is responsible for maintaining and monitoring clients relations and communications.
An advertising agency can come in a different size. An advertising agency can be either a small one with not many departments or a bigger one with all departments. An advertising agency can also be home-based business or also a part of branches with offices in many cities around the country or the world.
What Are the Tasks of an Advertising Agency?
• Creating – Usually, a responsibility of the creative team of an advertising agency, some of the tasks and duties include the creation of graphics, videos, banners, concepts, copywriting and other advertising materials. A creative team of an advertising agency will show a high level of creativity in the creation of many different materials under the umbrella of one marketing campaign for a company.
• Planning – Planning is usually a responsibility of the buyers team of an advertising agency and includes duties such as researching the most suitable communication and marketing channels, understanding the audience characteristics of different media channels, collecting other sorts of crucial data and information for determining which media channels will work for a particular campaign or not.
• Buying – It is a process, part of the job of an advertising agency, that includes the acquiring of media space and time for displaying the advertisements. Pretty much, what buying means is the process when the advertising agency is buying advertising space. It can also happen through an automated platform and buying often involves negotiation that is performed by the advertising agency.
How Does an Advertising Agency Work?
An advertising agency will work together with clients for the creation of advertising campaigns that satisfy the needs, requirements, and desires of the client, but also their clients and customers. All departments and teams of an advertising agency work together for building a concept for an advertising campaign and making sure this message is delivered through the right channels in an effective way and it reaches the right audience. When you start working with an advertising agency, the first stage after you sharing and explaining more about your requirements and needs is the advertising agency coming back to you with a proposal. Based on that proposal you can decide whether you want to work with this advertising agency or not. Once you select an advertising agency, the advertising agency will begin gathering as much information from you, your products, markets, audiences, as possible. Based on that information, the creative team of the advertising agency is starting with the creative process. This process may take a while until both the creative team and the client are satisfied with the advertising campaign and the concept. Finally, the final product is distributed by other responsible teams of the advertising agency.
Different Departments of an Advertising Agency
An advertising agency will have different departments that work on different aspects of the process.
• Media – Can be divided in two sub-departments – planning and buying. Media planning includes the process of choosing the right communication channels for the campaign, while media buying refers to the purchase of the right advertising space and time.
• Creative – As already explained above, the creative department of an advertising agency is responsible for creating and designing content and concepts for all advertising campaigns.
• Admin and HR – The department of an advertising agency that handles employee's paperwork and sometimes run some ad hoc tasks too.
• Client Administration – Usually a department part of a big advertising agency. Usually handles all communications with clients.
An Advertising Agency – Is It Expensive?
Every advertising agency will have its own way to charge clients. An advertising agency can work with a commission, charge service fees, or work with combined structures. All the possible fees or pricing structures an advertising agency can work with include: retainers, full time equivalents, project fees, fixed fees, media commissions, production mark-ups, licensing, percent of sales bonuses, pay for performance, value pricing.
What does an advertising agency do?
What are the tasks of an advertising agency?
How does an advertising agency work?
Different departments of an advertising agency
An advertising agency – is it expensive?