Recommended Advertising Agencies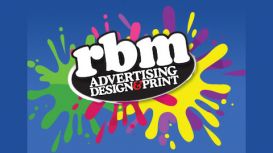 Initially formed to provide a design and artwork outsource for a group of heavy-weight ad agencies to sub-contract to, RBM has grown steadily and now works with clients directly. Clients coming to us

directly enjoy both the communication and obvious cost benefits of doing so. RBM has always been a company that prides itself in delivering work of the highest quality and we always deliver on time or early.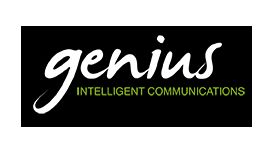 Put simply, we help companies to recruit the right people, calling on an array of techniques: from expert marketing and pinpoint targeting to effective branding and compelling creative. We're a fairly

young business (born in May 2010) but our team have decades of experience - enough to know what works and what doesn't. We're agile and always abreast of new developments, so we know when to take the trusted route and when to try something new.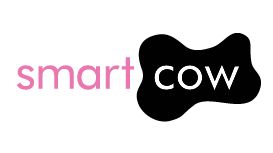 Smart cow marketing is an online marketing and web development company based in Croydon, South London. Whether local or regional internet marketing we can build websites and apply Search Engine

Optimisation (SEO) and market your business so you site performs well online. Whether you are new small business looking to get noticed in the Google rankings or a medium sized enterprise looking to market new products through Pay per Click (PPC) advertising such as Google AdWords we can get you noticed.
The Hemisphere team are a diverse, multiskilled bunch led by Dean Barker, a committed and visionary Creative Director. Disagreements about the Premiership or Britain's Got Talent vs The Voice aside,

there is always a fun, creative vibe about the studio. Linda and Helen's commitment to getting projects produced accurately, on time and on budget keeps the creatives on their toes as they find new and exciting solutions for our clients' brands and products.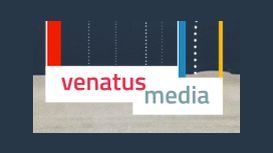 Our passion and expertise in gaming has helped us grow into Europe's largest gaming sales house. How? By selling exclusive online advertising on many of the world's largest gaming websites and

platforms: connecting advertisers, audiences and publishers.
My name is Steve Gibson. I'm a marketing consultant in Edinburgh and I help businesses all over the UK increase their profits and get more clients - guaranteed! I am able to offer this guarantee

because I use a unique no-risk marketing approach that I've developed over the last 13 years. This approach has been designed so it requires little or no increase in your marketing budget. Step 1: I look at all your existing marketing and find ways to improve it.
Design that means business. And there's no need to worry about steep design agency costs either. If you're looking for professional graphic design services with a sensible budget in mind, then you've

found the perfect fit. Having worked in design and advertising agencies for 16 years, gaining experience in all areas of creative design and art direction, I started SF Creative in 1997 to work in closer contact with clients, and to be able to offer them a better deal.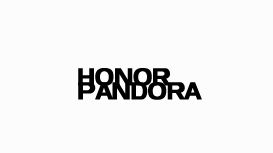 Honor Pandora (hereinafter called as "Pandora") is a reliable Media Planning Company based in United Kingdom which mainly aims at advertisement and media related aspect. Pandora provides a simple

all-rounded solution such as Brand Visual Identity, marketing strategy, advertising campaign, media solution, digital service, pre & post campaigning research, for example.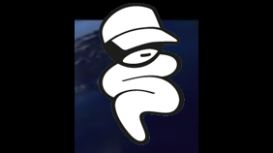 The virtual creative agency is a leaner and more efficient model so the benefits are a no-brainer. There's no office building, full time salaries, travel time and expense or fixed working hours to pay

for. By cutting out middle men and overheads it drastically reduces the hourly or project rates offering more productivity and a faster service. It also puts the creative into direct contact with you as a client so there is no misunderstanding of the brief or indeed the creative idea presented back.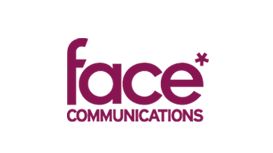 Doing big things for big brands we work close to and hard for our clients. We believe that working together and with respect delivers better quality design work that will constantly deliver on the

commercial objectives every time. We simply love what we do. Our people are our greatest asset. They are our business and it is their knowledge, commitment, creativity and attitude that makes the real difference for our clients.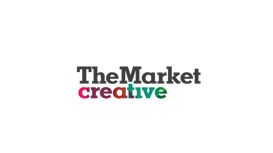 The world of shopping; where our work as a strategic retail and brand consultancy will drive shoppers to brands and delivers seamless thinking across the entire shopper journey. A world of branding,

integrated advertising, stunning packaging, and loads of instore magic. And we'd like to introduce you to a team of people who can add real value to your company - coming up with smart, relevant ideas to solve the trickiest marketing problems and business issues.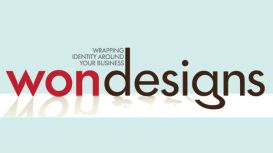 We are a creative design agency stationed in South West London. Our diverse client base ranges from small to large businesses, who enjoy our responsive and high energy work ethic. Big or small, web or

print, our cost efficient designs of bespoke art will fit your needs today, and grow with you tomorrow.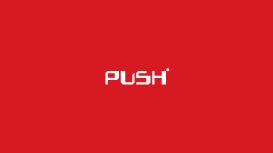 This year we launched the ECOBUILD Design Fringe from ACO. It was a project that the exhibition organisers were hugely enthusiastic and supportive over. The Fringe was inspired by the well known

Edinburgh Fringe. It provided a relaxed and informal environment whilst also bringing a variety of new and interesting events to the Ecobuild programme.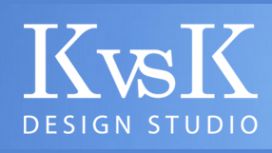 For each project we hand pick a team from our pool of dedicated freelancers, consultants and artists. Giving us the ability to flex and move quickly, depending on the spec of a particular project. No

two projects are the same and we adapt to that, giving you the best team possible.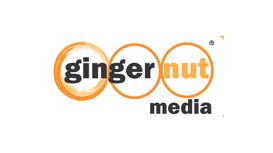 Accurately targeted, responsive email campaigns can be a very cost effective way of increasing exposure for your brand and driving traffic to your website. We will plan, implement and deliver

successful online campaigns to generate you new customers and additional business.
---
More content leads inevitably to more competition. On an average base, a consumer will stumble upon more than five thousand ads on a daily basis, which definitely means that attention span is harder to garner and keep than ever. Alongside is the fact that organic reach on social media is continuing to decline. In such a scenario, many companies are wondering what are the best ways to make sure they are reaching to consumers. Ad campaigns and content are naturally the first things a company or business manager will consider. And they will be right to do so. However, without an in-house marketing and advertising team and no particular knowledge of marketing, the business owner will immediately consider the idea of hiring an advertising agency. However, do they pick up the phone and call the advertising agency immediately, or they are not sure what an advertising agency can actually offer in terms of services and help? For many people it will be the letter one, this is why this guide to what an advertising agency actually does may be very helpful to you.
What Does an Advertising Agency Do?
An advertising company is a business focused on creating marketing strategies, plans, and advertising campaigns for other businesses, companies, and individuals. An advertising agency uses and works with a number of marketing and promotional channels for creating effective advertising strategies intended and implemented for increasing the client's exposure, presence, and market share. An advertising agency also works in building brand awareness and increasing a company's revenue.
An advertising agency can use a number of advertising and communication channels, including television, radio, podcasts, paper and digital media for building effective advertising campaigns depending on what channels are the best for the specific advertising campaign. By doing so, the advertising agency is targeting the specific audience of the company.
An advertising agency can be divided in a few departments. For example, the creative department of an advertising agency is making sure that all marketing and advertising materials are resonating with and appealing to the targeted audience of the company. By this, the advertising agency is increasing customer engagement and maximizing the advertising results. The buying department of the advertising agency is responsible for analysing what media channels are the most suitable for delivering specific ads and promotional materials. A customer relations department of an advertising agency is responsible for maintaining and monitoring clients relations and communications.
An advertising agency can come in a different size. An advertising agency can be either a small one with not many departments or a bigger one with all departments. An advertising agency can also be home-based business or also a part of branches with offices in many cities around the country or the world.
What Are the Tasks of an Advertising Agency?
• Creating – Usually, a responsibility of the creative team of an advertising agency, some of the tasks and duties include the creation of graphics, videos, banners, concepts, copywriting and other advertising materials. A creative team of an advertising agency will show a high level of creativity in the creation of many different materials under the umbrella of one marketing campaign for a company.
• Planning – Planning is usually a responsibility of the buyers team of an advertising agency and includes duties such as researching the most suitable communication and marketing channels, understanding the audience characteristics of different media channels, collecting other sorts of crucial data and information for determining which media channels will work for a particular campaign or not.
• Buying – It is a process, part of the job of an advertising agency, that includes the acquiring of media space and time for displaying the advertisements. Pretty much, what buying means is the process when the advertising agency is buying advertising space. It can also happen through an automated platform and buying often involves negotiation that is performed by the advertising agency.
How Does an Advertising Agency Work?
An advertising agency will work together with clients for the creation of advertising campaigns that satisfy the needs, requirements, and desires of the client, but also their clients and customers. All departments and teams of an advertising agency work together for building a concept for an advertising campaign and making sure this message is delivered through the right channels in an effective way and it reaches the right audience. When you start working with an advertising agency, the first stage after you sharing and explaining more about your requirements and needs is the advertising agency coming back to you with a proposal. Based on that proposal you can decide whether you want to work with this advertising agency or not. Once you select an advertising agency, the advertising agency will begin gathering as much information from you, your products, markets, audiences, as possible. Based on that information, the creative team of the advertising agency is starting with the creative process. This process may take a while until both the creative team and the client are satisfied with the advertising campaign and the concept. Finally, the final product is distributed by other responsible teams of the advertising agency.
Different Departments of an Advertising Agency
An advertising agency will have different departments that work on different aspects of the process.
• Media – Can be divided in two sub-departments – planning and buying. Media planning includes the process of choosing the right communication channels for the campaign, while media buying refers to the purchase of the right advertising space and time.
• Creative – As already explained above, the creative department of an advertising agency is responsible for creating and designing content and concepts for all advertising campaigns.
• Admin and HR – The department of an advertising agency that handles employee's paperwork and sometimes run some ad hoc tasks too.
• Client Administration – Usually a department part of a big advertising agency. Usually handles all communications with clients.
An Advertising Agency – Is It Expensive?
Every advertising agency will have its own way to charge clients. An advertising agency can work with a commission, charge service fees, or work with combined structures. All the possible fees or pricing structures an advertising agency can work with include: retainers, full time equivalents, project fees, fixed fees, media commissions, production mark-ups, licensing, percent of sales bonuses, pay for performance, value pricing.
What does an advertising agency do?
What are the tasks of an advertising agency?
How does an advertising agency work?
Different departments of an advertising agency
An advertising agency – is it expensive?