Recommended Advertising Agencies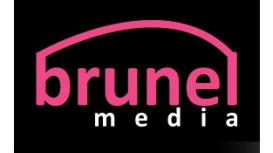 All clients are different, each with their own challenges and concerns. You are unique and your requirements are individual but are these taken into account with any old media agency? Brunel Media is

an independent advertising agency with a depth of cross media knowledge second to none, who is able to help with all of your marketing requirements. We are not your usual agency and our promise to you is that we never will be, just like you are not going to be our usual client!
With the growth of the Internet over the last 10 years to become the largest advertising medium in the UK, being able to compete within a crowded market is essential. We are able to deliver effective

low cost PPC campaigns that allow our clients to develop strong, long term sales growth.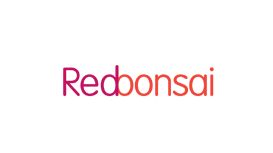 Red Bonsai is a graphic design company based in York. Design disciplines include brand identity, brochures, websites, advertising, leaflets, interpretation display, exhibition design, email marketing,

stationery, retail shop facia and printing. Give us a call to talk about your business ideas and how we can help you develop and grow your business.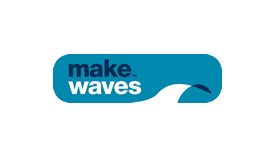 We are the people who can help you make big waves in your sector. To do so, we have put together the very best team, with expertise and experience from every marketing discipline. From marketing

managers and media sales executives, through to designers, PR specialists and photographers, we have got the skills and talent you need. Plus, with inside knowledge stretching across every sector, we know what will make you shine in your industry.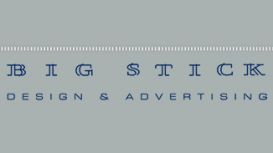 How many websites do you visit whose functionality is irritating, whose brand is anonymous and whose representation of company values is downright derogatory? Big Stick Creative Agency designs sites

with impact and style. Easy to navigate with clear benefits, optimised text and consistent brand values.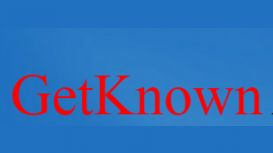 getknownadvertising.co.uk
Welcome to Get Known Advertising where we believe we can provide the "total solution" to all your printing needs. Our aim is to provide you with creative and fresh in-house design, backed with the

highest quality print possible. We pride ourselves on treating all our clients with the same personal approach, whatever the size of business. Every project we manage is produced using the latest technology on the highest grade paper stocks and receives rigorous quality checks before dispatch.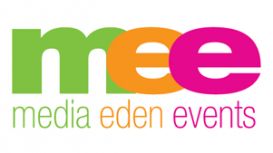 Media Eden is a PR and Marketing Agency in the Gloucestershire Cotswolds. We're large enough to take on your biggest challenge but small enough to be flexible and adapt to your needs. We offer a range

of PR and Marketing services, including branding, design, web design & hosting, event planning and social media. You can be assured of creativity, energy, quality, support and value along every step of the way.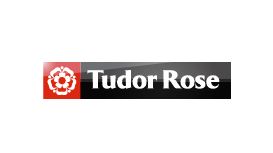 We are an integrated publishing and marketing services company, organised to fulfil the demands of both small and global organisations. We provide a calm, friendly, reliable and creative service,

based on good relationships and a common-sense approach to business, offering good value in every sense of the word.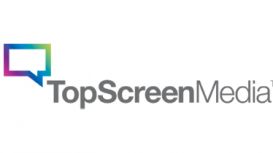 Our retail products are tailored and specifically developed for the retail environment. Whether your aim is to improve point of sales communication, shelf edge promotion, customer satisfaction,

customer retention or increase sales conversion our retail products can help you achieve your goals.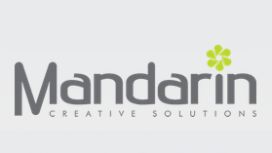 At Mandarin we're passionate about design and communications. We love it! We're a bunch of creatives who are excited by the projects we work on, and we pride ourselves on our design ethos, service,

ability to work within tight deadlines and the concept-driven approach we offer up to briefs. Whether producing national brand campaigns or just a simple flyer, the principles are the same, it has to be both unique and unforgettable.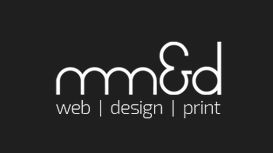 If you, your business, product or service is seeking enhancement through eye-catching, bespoke and thought provoking concepts, then we represent excellence. From a logo to a complete rebranding

package, exhibition pull-ups to event management, flyers to full marketing campaigns, digital banners to websites. We thrive on getting the right message across to the right people in the right means.
Team 30003D has established an excellent working relationship with a wide and varied multinational client base. We have a wealth of knowledge in the Point of Purchase sector which enables us to be

innovative yet cost effective in today's competitive market. From initial project briefing to implementation we offer a personal service which ensures attention to detail at all times, with results that speak for themselves.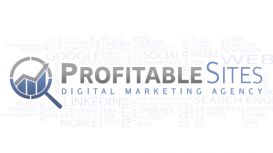 Profitable Sites is a Braintree, Essex based search marketing company that help small and medium sized businesses grow by providing cost effective online marketing solutions. Are you looking for

affordable SEO services from a Essex based SEO company? We have helped clients achieve 1st page positions in Google, Yahoo and Bing for over 10 years.
Citybox is committed to providing the best in terms of shopping mall opportunities and the level of service offered. We operate a small team structure, but with the capability and commitment to

provide you with the most relevant information quickly and efficiently, across both the UK and Ireland. We at Citybox work closely together to develop our medium showing a level of commitment and enthusiasm rarely found in other small media companies.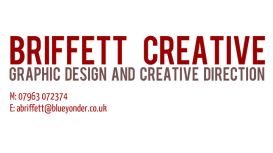 I'm Andrew Briffett, a professional graphic designer with over 20 years' experience. Based in sunny Southend, I work with businesses across Essex, London and beyond to deliver creative, effective and

affordable design solutions that win customers and build brands. No matter what your budget is, there's always a solution available. Every job is unique and priced accordingly.
---
More content leads inevitably to more competition. On an average base, a consumer will stumble upon more than five thousand ads on a daily basis, which definitely means that attention span is harder to garner and keep than ever. Alongside is the fact that organic reach on social media is continuing to decline. In such a scenario, many companies are wondering what are the best ways to make sure they are reaching to consumers. Ad campaigns and content are naturally the first things a company or business manager will consider. And they will be right to do so. However, without an in-house marketing and advertising team and no particular knowledge of marketing, the business owner will immediately consider the idea of hiring an advertising agency. However, do they pick up the phone and call the advertising agency immediately, or they are not sure what an advertising agency can actually offer in terms of services and help? For many people it will be the letter one, this is why this guide to what an advertising agency actually does may be very helpful to you.
What Does an Advertising Agency Do?
An advertising company is a business focused on creating marketing strategies, plans, and advertising campaigns for other businesses, companies, and individuals. An advertising agency uses and works with a number of marketing and promotional channels for creating effective advertising strategies intended and implemented for increasing the client's exposure, presence, and market share. An advertising agency also works in building brand awareness and increasing a company's revenue.
An advertising agency can use a number of advertising and communication channels, including television, radio, podcasts, paper and digital media for building effective advertising campaigns depending on what channels are the best for the specific advertising campaign. By doing so, the advertising agency is targeting the specific audience of the company.
An advertising agency can be divided in a few departments. For example, the creative department of an advertising agency is making sure that all marketing and advertising materials are resonating with and appealing to the targeted audience of the company. By this, the advertising agency is increasing customer engagement and maximizing the advertising results. The buying department of the advertising agency is responsible for analysing what media channels are the most suitable for delivering specific ads and promotional materials. A customer relations department of an advertising agency is responsible for maintaining and monitoring clients relations and communications.
An advertising agency can come in a different size. An advertising agency can be either a small one with not many departments or a bigger one with all departments. An advertising agency can also be home-based business or also a part of branches with offices in many cities around the country or the world.
What Are the Tasks of an Advertising Agency?
• Creating – Usually, a responsibility of the creative team of an advertising agency, some of the tasks and duties include the creation of graphics, videos, banners, concepts, copywriting and other advertising materials. A creative team of an advertising agency will show a high level of creativity in the creation of many different materials under the umbrella of one marketing campaign for a company.
• Planning – Planning is usually a responsibility of the buyers team of an advertising agency and includes duties such as researching the most suitable communication and marketing channels, understanding the audience characteristics of different media channels, collecting other sorts of crucial data and information for determining which media channels will work for a particular campaign or not.
• Buying – It is a process, part of the job of an advertising agency, that includes the acquiring of media space and time for displaying the advertisements. Pretty much, what buying means is the process when the advertising agency is buying advertising space. It can also happen through an automated platform and buying often involves negotiation that is performed by the advertising agency.
How Does an Advertising Agency Work?
An advertising agency will work together with clients for the creation of advertising campaigns that satisfy the needs, requirements, and desires of the client, but also their clients and customers. All departments and teams of an advertising agency work together for building a concept for an advertising campaign and making sure this message is delivered through the right channels in an effective way and it reaches the right audience. When you start working with an advertising agency, the first stage after you sharing and explaining more about your requirements and needs is the advertising agency coming back to you with a proposal. Based on that proposal you can decide whether you want to work with this advertising agency or not. Once you select an advertising agency, the advertising agency will begin gathering as much information from you, your products, markets, audiences, as possible. Based on that information, the creative team of the advertising agency is starting with the creative process. This process may take a while until both the creative team and the client are satisfied with the advertising campaign and the concept. Finally, the final product is distributed by other responsible teams of the advertising agency.
Different Departments of an Advertising Agency
An advertising agency will have different departments that work on different aspects of the process.
• Media – Can be divided in two sub-departments – planning and buying. Media planning includes the process of choosing the right communication channels for the campaign, while media buying refers to the purchase of the right advertising space and time.
• Creative – As already explained above, the creative department of an advertising agency is responsible for creating and designing content and concepts for all advertising campaigns.
• Admin and HR – The department of an advertising agency that handles employee's paperwork and sometimes run some ad hoc tasks too.
• Client Administration – Usually a department part of a big advertising agency. Usually handles all communications with clients.
An Advertising Agency – Is It Expensive?
Every advertising agency will have its own way to charge clients. An advertising agency can work with a commission, charge service fees, or work with combined structures. All the possible fees or pricing structures an advertising agency can work with include: retainers, full time equivalents, project fees, fixed fees, media commissions, production mark-ups, licensing, percent of sales bonuses, pay for performance, value pricing.
What does an advertising agency do?
What are the tasks of an advertising agency?
How does an advertising agency work?
Different departments of an advertising agency
An advertising agency – is it expensive?