Recommended Advertising Agencies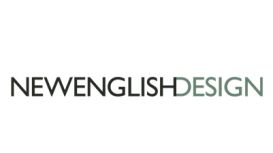 Newenglish Design was founded in 1995 by Creative Directors Wendy Draper and Carl Bebbington to provide high-end, London quality design at affordable prices. We do this by listening closely and

understanding your organisations' needs and goals. As we have grown, we've added more strings to our bow. We're proud of the work we've created for our clients, and you can see a taster of this, along with who we work with in "Our work" section of our website.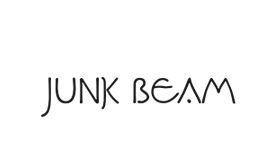 Junk Beam is an In-House digital creative agency, we specialise in experiential advertising and live events, creating all of our content out of our East London office. Sitting at the forefront of

current advances in technology we bring our own artistic and innovative touch to emerging trends such as Augmented Reality, Apps and Projection mapping. Whether it be a full blown digital campaign or a component within a bigger picture, we are here to make it happen.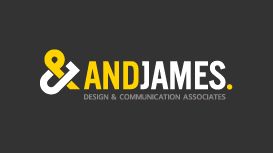 A professional identity and a consistent brand image is paramount to your success! It will provide instant recognition for your company and install a sense of confidence in your clients and potential

customers. We know how important this is, we have a selection of 'Branding Packages' suitable for the smallest of budgets.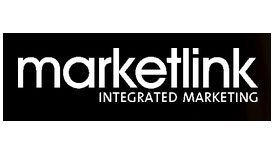 During more than 30 years we've formed many long-term relationships with clients from a broad range of business sectors including heating and plumbing, social and private house building, automotive,

conferences and hotels, specialist healthcare and education. For them, and for you, we provide the broadest range of in-house services including design, copywriting, PR, artwork, print management and media planning and buying.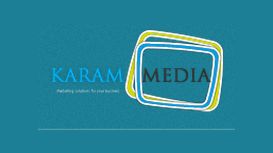 Karam Media is an independent media agency who work and specialise in the planning and buying of media campaigns which support and sustained growth of brands in the UK and Abroad. At Karam Media we

help companies to communicate with current and potential consumers and/or the general public. As a media agency we work directly with clients to understand the business issues, your market(s) and your customers have.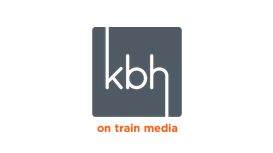 Traincards give advertisers a unique opportunity to own the journey with marketing messages accompanying consumers as they travel. KBH On-Train Media's network runs from Liverpool to Exeter, is

concentrated in the affluent South East, and covers the heart of London. Our traincards capture 6.7million affluent in-touch train travellers every four weeks and are proven to deliver engagement and activation for advertisers.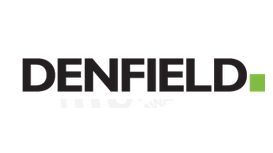 We'll make the most of your communications. When every message counts, we'll find the best ways to articulate your voice and back up our work with results you can measure. It's our job to bring your

visions to life, something we do with award-winning creative design across a full suite of media.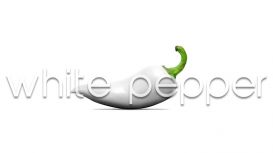 White Pepper Designs is an innovative company that recognises the need for affordable start-up packages to help new businesses get off to a flying start. Offering complete branding, web design,

graphic design, SEO, online marketing and marketing packages, White Pepper Designs will set your business up with an identity, a position amongst your competitors, a strong web presence, sales channel and advertising.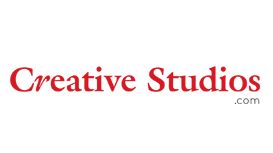 We don't like making life more complicated than it already is, so we believe in keeping things simple. Creative design solutions work with simple efficiency. Our team knows how important it is to get

the results needed to build your business. Creative Studios offer an unequalled breadth of service in all advertising and design disciplines. We have been established as a graphic design studio in Bournemouth for over 35 years and our bright ideas are still as fresh as ever!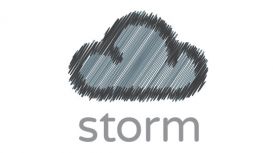 We are here to help you become more successful. That's it! We believe in the advice of David Ogilvy, the father of advertising; "The best way to get new accounts is to create for our present clients

the kind of advertising that will attract prospective clients". We keep our promises, we have the courage to give you candid advice and yet we are always positive, helpful and co-operative.
We are earned and inbound marketeers and our focus is always on your customer. Delivering rich and integrated digital, marketing and PR content that surprises and delights. Breaking down barriers of

form, function, device and location to resonate with consumers in exciting new ways. Driving a whole new level of engagement by creating and shaping content that flows across digital platforms, channels and printed media.
Nightshift Graphics Limited (NSG-Ltd) is a graphic design agency based between Wisbech, Downham Market and Kings Lynn, in Norfolk specialising in graphic design, full colour printing and website

design (get your web site designed as part of our Business Start-up package!). We also offer photography and copy writing to make our clients' marketing material really stand out!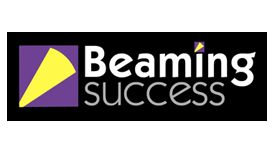 Innovative Digital Display Solutions and AV products. After many years of experience in graphics and marketing Beaming Success was created to combine the latest technology with every day life. Beaming

Success bring these state of the art products into your life. We are a UK company delivering products that are at the forefront of digital display technologies. Working closely with some of the UK's largest AV display specialists we deliver a complete solution to your display and advertising needs.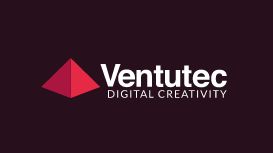 Ventutec is a Full Service Digital Agency specialising in Web Design, Web Development, Mobile Apps, Creative Design, Branding and Marketing. Based in the heart of Worcester City Centre. Why are we not

your ordinary agency? It's all thanks to our people and our ethos.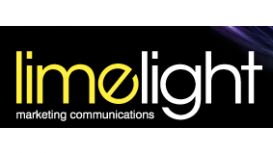 We are Limelight, a Stoke on Trent, Staffordshire based design agency boasting the skills to help you achieve your goals. From graphic design, website design, print design, logo design, branding,

e-commerce, advertising, packaging or point-of-sale concepts, we can help to get your business noticed, effectively communicating your message on time and within budget! Our creative team in Stoke-on-Trent, Staffordshire has the people, the skills and the desire to make it happen.
---
More content leads inevitably to more competition. On an average base, a consumer will stumble upon more than five thousand ads on a daily basis, which definitely means that attention span is harder to garner and keep than ever. Alongside is the fact that organic reach on social media is continuing to decline. In such a scenario, many companies are wondering what are the best ways to make sure they are reaching to consumers. Ad campaigns and content are naturally the first things a company or business manager will consider. And they will be right to do so. However, without an in-house marketing and advertising team and no particular knowledge of marketing, the business owner will immediately consider the idea of hiring an advertising agency. However, do they pick up the phone and call the advertising agency immediately, or they are not sure what an advertising agency can actually offer in terms of services and help? For many people it will be the letter one, this is why this guide to what an advertising agency actually does may be very helpful to you.
What Does an Advertising Agency Do?
An advertising company is a business focused on creating marketing strategies, plans, and advertising campaigns for other businesses, companies, and individuals. An advertising agency uses and works with a number of marketing and promotional channels for creating effective advertising strategies intended and implemented for increasing the client's exposure, presence, and market share. An advertising agency also works in building brand awareness and increasing a company's revenue.
An advertising agency can use a number of advertising and communication channels, including television, radio, podcasts, paper and digital media for building effective advertising campaigns depending on what channels are the best for the specific advertising campaign. By doing so, the advertising agency is targeting the specific audience of the company.
An advertising agency can be divided in a few departments. For example, the creative department of an advertising agency is making sure that all marketing and advertising materials are resonating with and appealing to the targeted audience of the company. By this, the advertising agency is increasing customer engagement and maximizing the advertising results. The buying department of the advertising agency is responsible for analysing what media channels are the most suitable for delivering specific ads and promotional materials. A customer relations department of an advertising agency is responsible for maintaining and monitoring clients relations and communications.
An advertising agency can come in a different size. An advertising agency can be either a small one with not many departments or a bigger one with all departments. An advertising agency can also be home-based business or also a part of branches with offices in many cities around the country or the world.
What Are the Tasks of an Advertising Agency?
• Creating – Usually, a responsibility of the creative team of an advertising agency, some of the tasks and duties include the creation of graphics, videos, banners, concepts, copywriting and other advertising materials. A creative team of an advertising agency will show a high level of creativity in the creation of many different materials under the umbrella of one marketing campaign for a company.
• Planning – Planning is usually a responsibility of the buyers team of an advertising agency and includes duties such as researching the most suitable communication and marketing channels, understanding the audience characteristics of different media channels, collecting other sorts of crucial data and information for determining which media channels will work for a particular campaign or not.
• Buying – It is a process, part of the job of an advertising agency, that includes the acquiring of media space and time for displaying the advertisements. Pretty much, what buying means is the process when the advertising agency is buying advertising space. It can also happen through an automated platform and buying often involves negotiation that is performed by the advertising agency.
How Does an Advertising Agency Work?
An advertising agency will work together with clients for the creation of advertising campaigns that satisfy the needs, requirements, and desires of the client, but also their clients and customers. All departments and teams of an advertising agency work together for building a concept for an advertising campaign and making sure this message is delivered through the right channels in an effective way and it reaches the right audience. When you start working with an advertising agency, the first stage after you sharing and explaining more about your requirements and needs is the advertising agency coming back to you with a proposal. Based on that proposal you can decide whether you want to work with this advertising agency or not. Once you select an advertising agency, the advertising agency will begin gathering as much information from you, your products, markets, audiences, as possible. Based on that information, the creative team of the advertising agency is starting with the creative process. This process may take a while until both the creative team and the client are satisfied with the advertising campaign and the concept. Finally, the final product is distributed by other responsible teams of the advertising agency.
Different Departments of an Advertising Agency
An advertising agency will have different departments that work on different aspects of the process.
• Media – Can be divided in two sub-departments – planning and buying. Media planning includes the process of choosing the right communication channels for the campaign, while media buying refers to the purchase of the right advertising space and time.
• Creative – As already explained above, the creative department of an advertising agency is responsible for creating and designing content and concepts for all advertising campaigns.
• Admin and HR – The department of an advertising agency that handles employee's paperwork and sometimes run some ad hoc tasks too.
• Client Administration – Usually a department part of a big advertising agency. Usually handles all communications with clients.
An Advertising Agency – Is It Expensive?
Every advertising agency will have its own way to charge clients. An advertising agency can work with a commission, charge service fees, or work with combined structures. All the possible fees or pricing structures an advertising agency can work with include: retainers, full time equivalents, project fees, fixed fees, media commissions, production mark-ups, licensing, percent of sales bonuses, pay for performance, value pricing.
What does an advertising agency do?
What are the tasks of an advertising agency?
How does an advertising agency work?
Different departments of an advertising agency
An advertising agency – is it expensive?