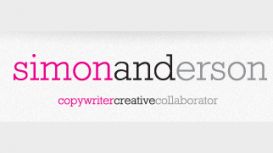 Copywriter and creative collaborator? The copywriter thing is simple: I write persuasive, highly effective concepts, copy and campaigns. Creative collaborator? Well, I really get off on working with

great people. Why should you use a professional copywriter? Powerful and original concepts and copy can reflect and project your brand personality, really connect with consumers and actually change their behaviour.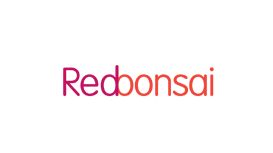 Red Bonsai is a graphic design company based in York. Design disciplines include brand identity, brochures, websites, advertising, leaflets, interpretation display, exhibition design, email marketing,

stationery, retail shop facia and printing. Give us a call to talk about your business ideas and how we can help you develop and grow your business.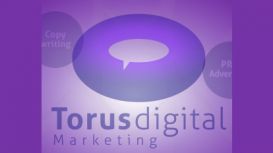 torusdigitalmarketing.com
TORUS DIGITAL encourage an open door policy and help businesses and clients in whatever way we can. We collaborate with a vast variety of businesses and have developed strong relationships because of

this. This mindset has helped us to grow and learn about the levels of expertise, from local businesses through to the international arena.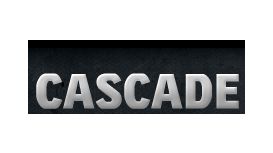 Cascade Creative is a design agency that delivers creative solutions to strengthen brand positioning. We work with the world's top brands, charities and organisations to design and deliver brilliant

campaigns. We specialise in the design of campaigns for online and offline marketing. But as we all know, the design process is not just about making something look good though. To design something effectively is to think intelligently about delivering solutions to often complex problems.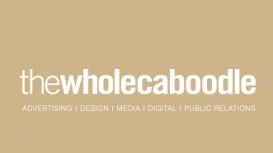 We have gathered a group of smart, nice, bright people from all over the world to create a full service digital agency in Harrogate North Yorkshire, that truly offers everything a client could want.

Since 1994, The Whole Caboodle has offered experience and knowledge that has proved hugely successful for many brands, and the majority of our relationships last well beyond the industry norm. The norm for us is to become close advisors and friends.
Bramble Creative is a Marketing and Communications Company with the passion and experience to help businesses achieve their business development objectives. We work successfully with a wide range of

clients across the UK and internationally, including well-known global names through to small and medium-sized businesses in the private and public sector.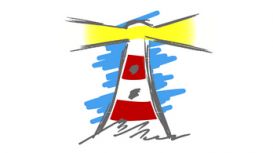 From marketing and advertising to digital marketing and public relations we use the power of positive marketing and publicity to help you grow, fast. We help every type of business and organisation:

tourism businesses, new businesses, small to medium-sized retailers, not-for-profit organisations. Right now we are offering every visitor to this website the opportunity to have a FREE marketing audit report written exclusively for your business.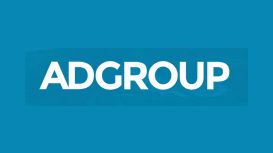 AdGroup was founded in 1986 by Andrew Walker, who started Adbus Ltd. Via organic growth & the purchase of Decker Media in 2004, this grew to become the second largest bus advertising company in the

UK, as well as having successful bus advertising operations in Malta, Spain & Portugal. In 2006, the bus advertising part of the business was sold to US media owner Titan Outdoor, and the other smaller parts of the business were then developed.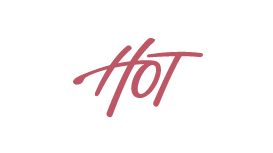 We don't blow our own trumpet, we prefer our successful clients to do that for us. We've been based in the North East for over 25 years and we're proud to be one of the few agencies with more than

just a recent history. Our core team have been together for over 10+ years and each staff member is an expert in their field with a huge amount of experience to call upon.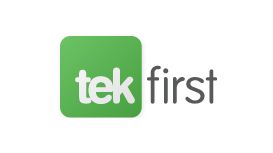 Tekfirst has a whole lot of experienced & trained people in Digital Marketing & Web development. Established since 2008, they are providing latest solutions to all the social marketing needs of any

business. Call in for more information.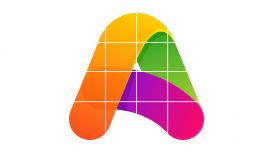 In today's competitive market, SEO is more crucial than ever. Millions of people use search engines every day looking for solutions to their problems and answers to their questions. Most problems

can be solved in the search engines – how will you present yourself knowing this? SEO is about focusing on the technique of targeted traffic. Effective SEO could potentially mean the difference between ranking on the first page of search engines, or the fifth.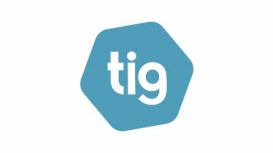 The Inter Group are a full-service digital agency with capabilities across web design and web development, graphic design, branding and marketing, studio and location photography, print and mailing.

We work with clients to unlock value through creativity, technology, and business-minded thinking. The Inter Group have been delivering design, print and digital for nearly 50 years; we have all the services you need under one roof.